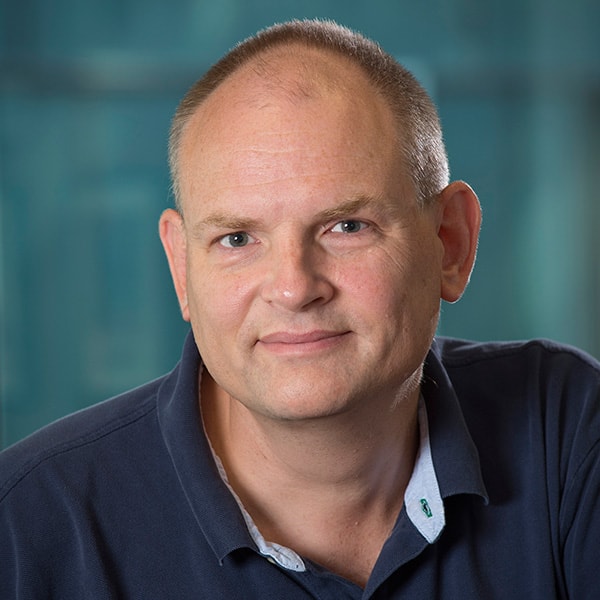 Andrew W. Moore
Personal Website: www.cs.cmu.edu/~awm
Education:
University of Cambridge, B.S., mathematics and computer science
University of Cambridge, Ph.D., computer science
Research Interests:
Data mining, machine learning, artificial intelligence, algorithms and theory
Experience:
Dean, CMU School of Computer Science
August 2014–present
Vice President of Engineering, Google Commerce
October 2011–July 2014
Director, Google Pittsburgh
January 2006–July 2014
Professor, Computer Science and Robotics
Carnegie Mellon University
September 1993–present
Biographical Sketch:
Andrew W. Moore is the fifth dean of the School of Computer Science at Carnegie Mellon University. He began his new role Aug. 18, 2014.
A member of the CMU faculty since 1993, Moore's appointment as the new dean of SCS marks a homecoming of sorts for the professor of robotics and computer science. He has been on a leave of absence from CMU since January 2006, when he opened the Pittsburgh office of Google Inc. While at Google, Moore has led projects to improve user experiences in advertising and shopping and to help combat fraud.
In October 2011, while continuing to serve as leader of Google's Pittsburgh office, Moore was named vice president of engineering of Google Commerce, where he became responsible for developing new products and services.
Moore's tenure at Google Pittsburgh has been characterized by the office's rapid growth both in size and importance. Google Pittsburgh started with just two employees in a rented office on the CMU campus. It now includes more than 275 employees in 140,000 square feet in East Liberty's Bakery Square development, located just a few miles from Carnegie Mellon. Work being done at Google Pittsburgh includes everything from the company's signature search engine to shopping, advertising and the Android mobile platform.
Moore's research interests broadly encompass the field of "big data"—applying statistical methods and mathematical formulas to massive quantities of information, ranging from Web searches to astronomy to medical records, in order to identify patterns and extract meaning from that information. His past research has also included improving the ability of robots and other automated systems to sense the world around them and respond appropriately.
From 2002 to 2005, Moore served as co-director of the Biomedical Security Center at the University of Pittsburgh, and along with Michael M. Wagner and Ron M. Aryel, he was editor of the Handbook of Biosurveillance, a guide to detecting and fighting outbreaks of communicable diseases in real-time.
In 2005, Moore was named a Fellow of the Association for the Advancement of Artificial Intelligence (AAAI) for his significant contributions to machine learning, data mining and statistical artificial intelligence, as well as for his role in transferring those technologies to industry and government.
A graduate of the University of Cambridge, where he studied mathematics and computer science, Moore was born in Bournemouth, U.K., Jan. 15, 1965, and began his career working for Hewlett-Packard's Bristol research lab. He returned to Cambridge in 1986 to earn his Ph.D. in computer science.
Moore spent three years as a post-doctoral researcher at the Massachusetts Institute of Technology before joining the CMU faculty. From 1995 to 2001, Moore served as co-founder and chief technology officer of a small, Pittsburgh-based consulting company specializing in data mining technology.
He received a doctorate from the University of Cambridge in 1991 and joined the CMU faculty in 1993 following two years of post-doctoral research. In 2005, he was elected a fellow of the American Association for Artificial Intelligence. Andrew lives in Pittsburgh with his wife, Mary, and two children, William and Lucy.
Moore succeeds Randal Bryant, who will return to the CMU faculty after serving as dean since 2004.
In addition to Bryant, deans of the School of Computer Science have included founding dean A. Nico Habermann, Raj Reddy and James H. Morris.