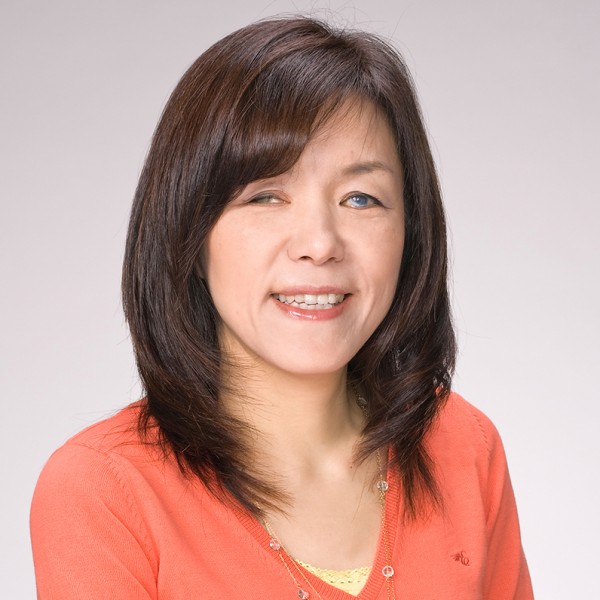 The American Foundation for the Blind (AFB) today announced that Chieko Asakawa, an IBM Fellow and the IBM Distinguished Service Professor in Carnegie Mellon University's Robotics Institute, is one of three recipients of its prestigious Helen Keller Achievement Awards this year.
The AFB award recognizes Asakawa for her life's work in furthering accessibility research and development, from her digital braille work in the 1980s to the screen-reading software of the IBM Home Page Reader in the 1990s. Most recently, she has collaborated with CMU researchers to develop artificial intelligence and robotic technologies that make urban environments — such as shopping malls, airports and university campuses — accessible to people who are blind.
Other award recipients include the American Printing House for the Blind, for its ongoing commitment to accessibility and a future that belongs to everyone; and Procter & Gamble, for prioritizing inclusive design and an inclusive and diverse work environment. The honorees will receive their awards at a ceremony on Wednesday, March 25, in Arlington, Virginia.
"All of our honorees exemplify the spirit of Helen Keller in their efforts to create a more inclusive and rewarding quality of life for people who are blind or visually impaired," said AFB President and CEO Kirk Adams. "The examples set by our longtime friends and partners at the American Printing House for the Blind, Dr. Asakawa, and Procter & Gamble illustrate that the responsibility of building a future of no limits for people with disabilities is everyone's, and we are proud to recognize their outstanding work."
Asakawa, who has been blind since age 14, came to CMU in 2014 and has led the development of NavCog, a smartphone app that analyzes signals from Bluetooth beacons to help people with visual disabilities navigate their surroundings. The system has been deployed on the CMU campus, in a Japanese shopping mall and at Pittsburgh International Airport. She also is working on "smart suitcase" technology, including BBeep, a rolling suitcase with cameras that helps blind people clear a path in crowds and avoid collisions.
Asakawa has received numerous honors for her accessibility research. Last year, she was inducted into the National Inventors Hall of Fame. In 2013, she received the Medal of Honor with Purple Ribbon from the government of Japan.
For More Information
Byron Spice | 412-268-9068 | bspice@cs.cmu.edu
Virginia Alvino Young | 412-268-8356 | vay@cmu.edu