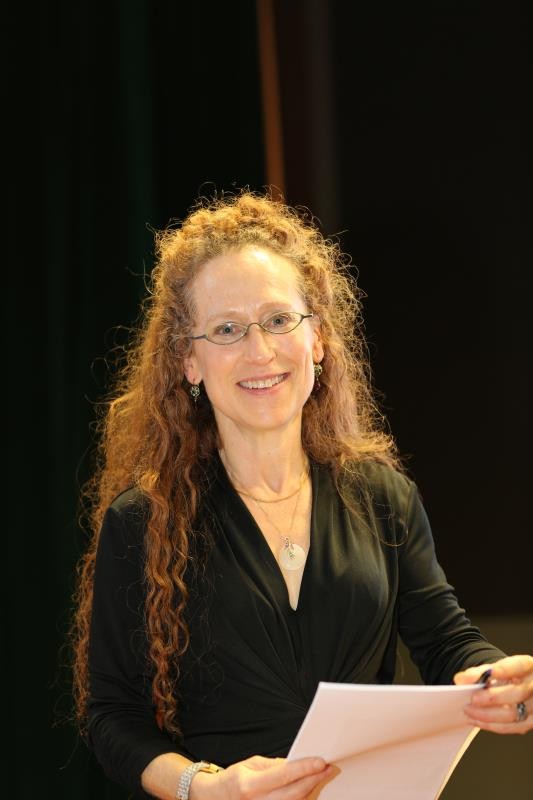 Justine Cassell, SCS associate dean of technology strategy and impact, will present the 2018 Henry and Bryna David award lecture, "Will Artificial Intelligence Mean the End of Social Interaction?" on Thursday, Oct. 11, at the National Academies of Sciences, Engineering and Medicine in Washington, D.C.
The Henry and Bryna David Award honors leading experts for innovative research in the behavioral and social sciences that will affect public policy.
Cassell's research focuses on computational systems that use the social bond that arises in conversation and storytelling to enhance people's learning and task performance. She was a keynote speaker at the Grace Hopper Celebration last month and is a past winner of the Anita Borg Institute's Women of Vision Award. She is a fellow of the American Association for the Advancement of Science, the Royal Academy of Scotland and the Association for Computing Machinery.
Her award lecture will address fears surrounding the impact of AI on daily lives and work. She will describe some unexpected research results about the ways in which social interaction supports and improves task performance in people. She will also discuss how social interaction can be integrated into AI, with implications for the future of AI, work and social interaction.
Her lecture also will be published in Issues in Science and Technology.
For More Information
Byron Spice | 412-268-9068 | bspice@cs.cmu.edu