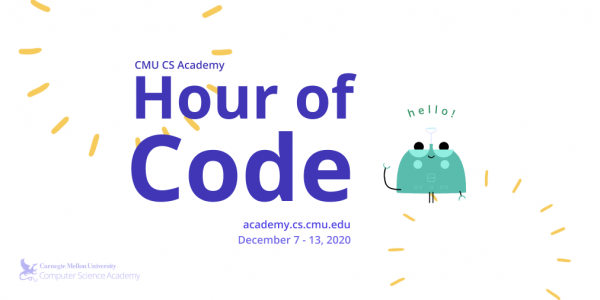 The Carnegie Mellon Computer Science Academy will encourage students to try coding, at least for an hour, as part of Hour of Code, a grassroots program supported by more than 200,000 educators worldwide that coincides with Computer Science Education Week, which is Dec. 7-13 this year.
CMU CS Academy has assembled materials to help students who want to participate in Hour of Code and has developed its own minicourse to help guide novices. Information is available on the organization's website.
CMU CS Academy was launched two years ago by the School of Computer Science to fill an instructional gap in grades K-12 and to assist high-need schools that have limited opportunities in computer science instruction. It has developed an online curriculum that is designed to be used in conjunction with a classroom teacher. The curriculum is available free of charge. The academy also provides training for teachers, especially those who may not have previously taught computer science or programming.
For More Information
Byron Spice | 412-268-9068 | bspice@cs.cmu.edu