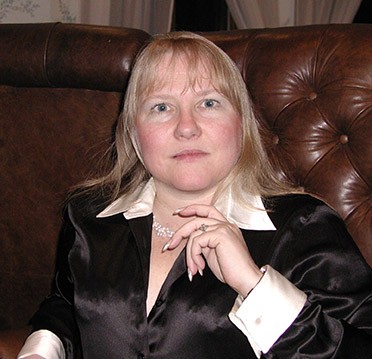 Carnegie Mellon University will host a free, public webcast sponsored by the South Big Data Innovation Hub about how bots and other technological phenomena are reshaping public discourse.
Kathleen Carley, professor in the Institute for Software Research and director of the Center for Computational Analysis of Social and Organizational Systems, will be one of the panelists for the roundtable discussion, "Anti-Social Computing: Bots, Lies and the New Information Environment," from noon to 1:15 p.m. on Thursday, March 9.
The explosion of social media, blogs and websites purporting to be news sources, along with a 24-hour news cycle and ubiquitous access to the internet from cell phones and other devices, has created a new information environment. These technologies and social media platforms can build bridges among groups and promote positive change. Those same tools, however, can also spread misinformation or be used by terrorist groups. ISIS, for example, has more than 70,000 Twitter accounts, according to the Brookings Institution.
In addition to Carley, panelists include Nitin Agarwal, professor of engineering and information technology at the University of Arkansas at Little Rock; Huan Liu, professor of computer science and engineering at Arizona State University; and Rand Waltzman, senior information scientist at the Rand Corporation. Lea Shanley, co-executive director of the South Big Data Hub, will moderate the discussion.
The panel will convene in Wean Hall 5324. To register to attend in person, access the webcast, or learn more, visit the South Big Data Hub Roundtable Series website.

The South Big Data Regional Innovation Hub is an initiative to build public-private partnerships that apply data science and analytics to scientific and regional challenges. The South Hub is one of a network of four Big Data Regional Innovation Hubs funded by the National Science Foundation. For more information, visit the South Hub website.