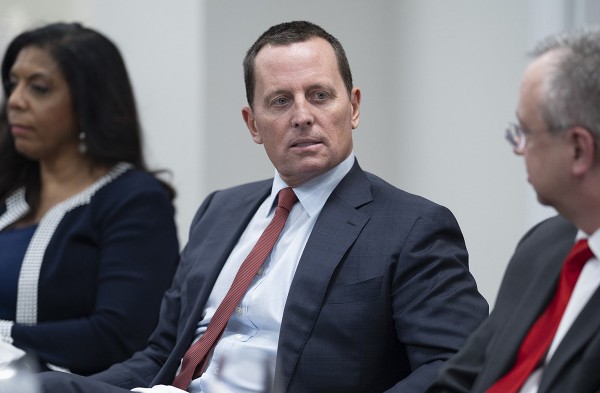 Richard Grenell, the former U.S. ambassador to Germany and former acting director of National Intelligence, has joined Carnegie Mellon University's Institute for Politics and Strategy (IPS) as a senior fellow. IPS is a joint initiative of the university's Dietrich College of Humanities and Social Sciences, the College of Engineering, and the School of Computer Science.
Grenell brings a decade of experience in diplomacy and international relations to Carnegie Mellon, where he will engage with students and faculty. He spent eight years as the U.S. spokesperson at the United Nations before assuming the role of U.S. ambassador to Germany.
"Grenell joins the Institute for Politics and Strategy at a critical juncture in our nation's history," said IPS Director and Taube Professor Kiron Skinner. "Having served a decade at the State Department, representing the United States at the highest levels at the United Nations and later as ambassador to Germany, I could not think of anyone more qualified to help the nation think through 21st century diplomacy."
In 2004, Grenell was appointed an alternate representative to the UN Security Council with full voting rights and privileges. His service as UN spokesperson coincided with worldwide upheaval following the September 11 terrorist attacks. He crafted communications strategies related to the war on terror, Middle East conflict, nuclear proliferation and the security of Israel.
Grenell holds a master's degree in public administration from Harvard University's John F. Kennedy School of Government and a bachelor's degree in government and public administration from Evangel University.
Read the full story on the CMU News website. Learn more about the decision to appoint Grenell in Skinner's statement on the issue.
For More Information
Byron Spice | 412-268-9068 | bspice@cs.cmu.edu
Virginia Alvino Young | 412-268-8356 | vay@cmu.edu