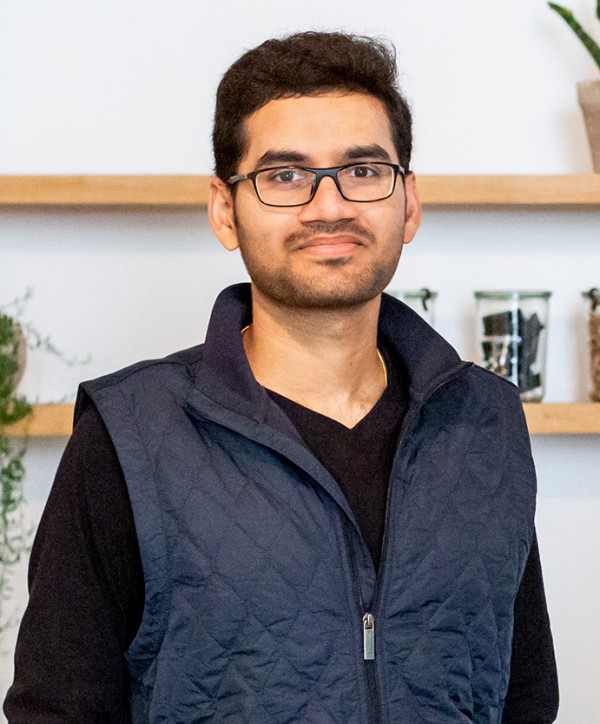 Robotics Institute alumnus Sandeep Konam has been named to Forbes magazine's 2021 "30 Under 30" list in the healthcare field for co-founding Abridge, a Pittsburgh-based startup that helps people stay informed about their health. Its app uses artificial intelligence to extract key insights from recorded health conversations.
Advised by Manuela Veloso and Stephanie Rosenthal, Konam earned a master's degree in robotics in 2017. While at CMU, he created EXAID, an app for matching cancer patients with clinical trials. EXAID was a McGinnis Venture Competition finalist and won an award at the inaugural Medical Capital Innovation Competition in Cleveland.
After graduation, he worked briefly for UPMC Enterprises before starting Abridge in February 2018 with Dr. Shiv Rao. Their goal, Konam said, is to focus on conversations between patients and their doctors as a way to improve health outcomes.
Konam leads Abridge's machine learning efforts, which power Abridge's ability to find key takeaways from health conversations — such as prescription instructions or next steps — and provide trustworthy definitions and applicable coupons.
Earlier this year, Abridge announced that it had secured $15 million in funding. It is available to download on the App Store and Play Store.
The Forbes 30 Under 30 feature for 2021 highlights a total of 600 entrepreneurs, activists, scientists and entertainers in 20 categories.
For More Information
Byron Spice | 412-268-9068 | bspice@cs.cmu.edu