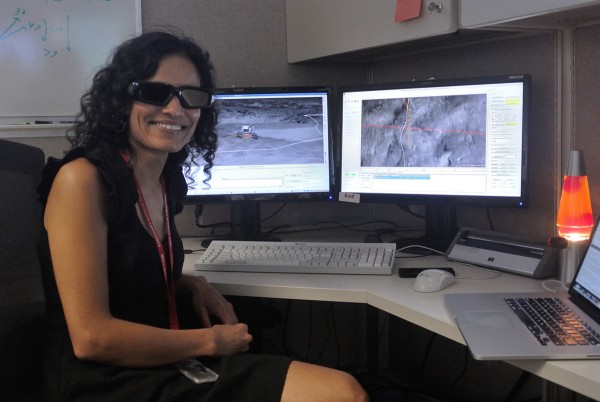 While there aren't any human footprints on Mars yet, Carnegie Mellon University has left plenty of tracks.
School of Computer Science alumni and faculty have been part of NASA's rover expeditions to Mars for decades, and the current Perseverance mission is no exception. In addition to being driven by Vandi Verma, who earned her Ph.D. from the Robotics Institute, the rover boasts wheels that were tested in the institute's Planetary Robotics Lab under the keen eye of Research Professor David Wettergreen.
Meet the CMU alumni and faculty working on Mars, whether they're at NASA's Jet Propulsion Laboratory in Pasadena or the high bay on campus. And learn more about Verma's work in the video below.
For More Information
Aaron Aupperlee | 412-268-9068 | aaupperlee@cmu.edu